GLOVES, 70'S STRIPES - CAMEL
LEATHER GLOVES - CE CERTIFIED LEVEL 1
Description
Compulsory equipment and number 1 for the biker, it was high time (very high time) that we finally proposed our vision of motorbike gloves for women... :-) I admit that we dragged our feet a bit at the beginning because... homologation, certification, it's complicated, it's expensive, it's long... But in reality: 1/ it's the truth, 2/ these real constraints allow us to level the products up and to guarantee such an important safety standard
It is only after having validated dozens of tests, abrasion, tear, seam strength, harmlessness, allergy..... that we finally received our SESAME. CE certification according to the EN 13594:2015 standard, which guarantees Level 1 protection. We were very proud! Weeks of work, designing, testing, correcting and retesting the gloves to come up with a standard that "holds up" without any bad pun, eh
Product Details
DESIGN & CUT

Original Wildust Design

MATERIAL

Cow Leather

PRODUCTION

Apairing Strip
Cuff Belt
Reinforced Palms
Touche Feel (Index+Thumb)

CE CERTIFICATION

LEVEL 1
Specific References
ean13

3760370042150
Size Guide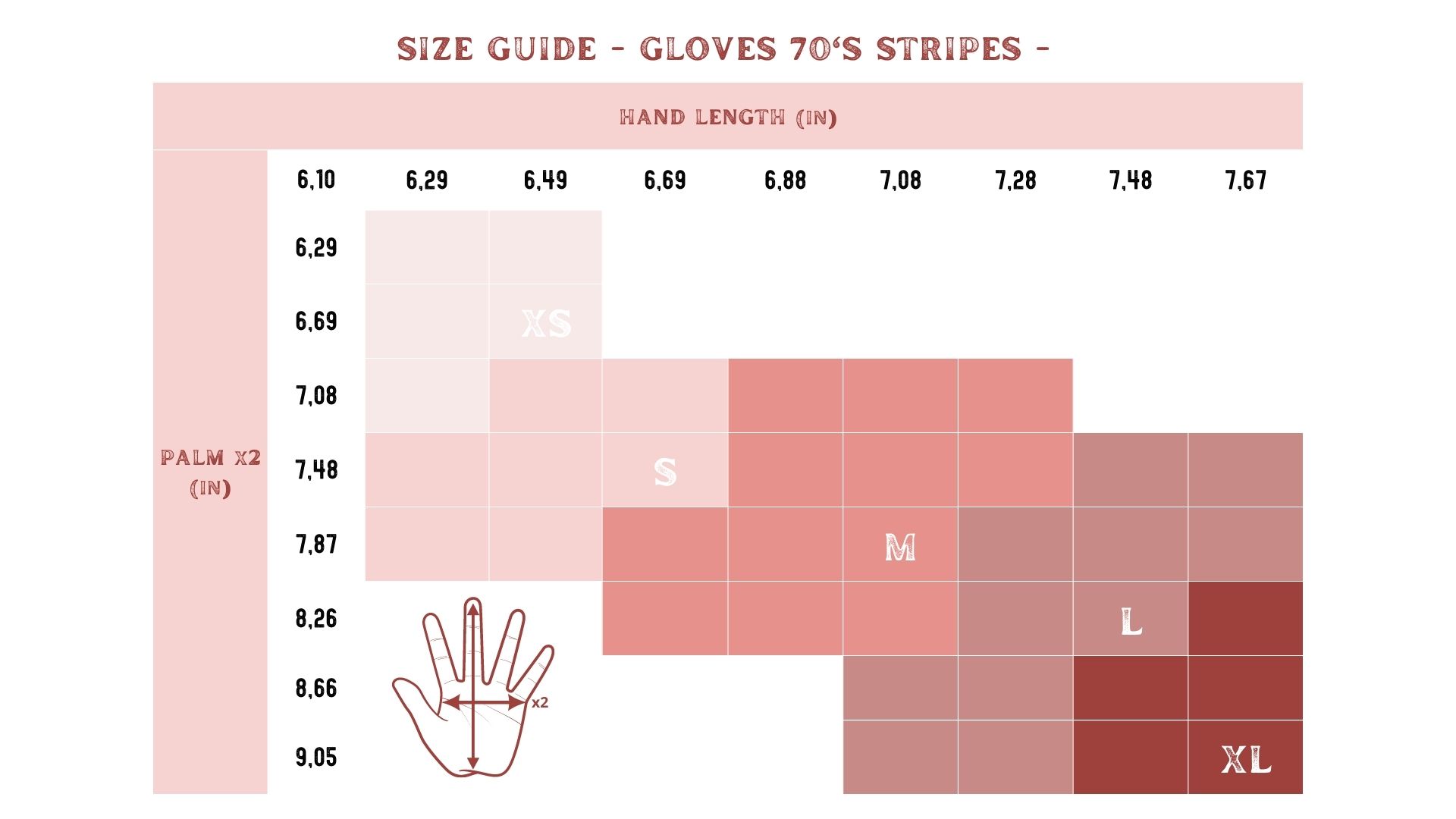 WILDUST is committed to providing you with the highest level of protection.
Please make sure you choose the size you think is best for your hand. We recommend that you refer to the previous size guide.
The gloves should be neither too big nor too small and therefore fit perfectly. They should fit snugly without impacting on your motorcycling movements.
This PPE should always be worn with all fastenings/adjustments closed (clamp), to minimise the risk of tearing and thus increase safety.
For leather gloves, we advise you to choose a slightly smaller size as these will expand over time.
You might also like
MADE IN FRANCE "Size 3,5 - 7,5"