GLOVES, 70'S STRIPES - WHITE
LEATHER GLOVES - CE CERTIFIED LEVEL 1
Description
CE approved gloves, level 1! Have you been waiting for them? Well, we were too. :-) As the first compulsory accessory in motorbike equipment, it was high time for us to offer motorbike gloves.
It wasn't that simple, because offering CE certified gloves that meet the homologation criteria means offering gloves that are resistant to abrasion and tearing in the event of a fall, and where the resistance of the leather and seams has been tested, and the harmlessness of the materials has been proven... In short, a lot of design, study and analysis work has been done to guarantee the standards of the EN13594:2015 regulation. 
But as you are beginning to know us, the simple challenge of safety would have been too simple. We had to work on the design of course, and propose a product in line with the vintage mood of Wildust... Ride safe but stylish? That's our motto! 
This is how we came up with this nice cream coloured glove, with a definite retro seventies look, with these 3 stripes, which remind us of the curved lines of the design of this colourful decade. 
Made from cowhide leather, the Stripes gloves are fitted with a tab at the wrist, and provide comfort, resistance and flexibility that will last you a lifetime. The breathable mesh lining makes it an ideal glove for mid-season and summer. We've also chosen a few comfort options to make life easier: 
Advantage n°1 : A "tactile" thumb and index finger, thanks to a "sensitive" treatment to allow navigation on your screens (GPS, smartphone, connected watches ...) And not having to stop to take off your glove every time ! (You even know! )
Advantage n°2 : A button tab system, to "pair" the left and right gloves and not lose them anymore ! This way you can also put the gloves on one side and on the other in a glove loop, a belt loop or a carabiner, and they will stay together and close to you without flinching!
Advantage n°3 : A tightening tab with a long scratch, to adjust the gloves perfectly to your size! 
This nice model of CE Level 1 gloves is available from S to XL and in a second colour. The hardest part will be to choose the one you like the most :-)
Product Details
DESIGN & CUT

Original Wildust Design

MATERIAL

Cow Leather

PRODUCTION

Apairing Strip
Cuff Belt
Reinforced Palms
Touche Feel (Index+Thumb)

CE CERTIFICATION

LEVEL 1
Specific References
ean13

3760370042204
Size Guide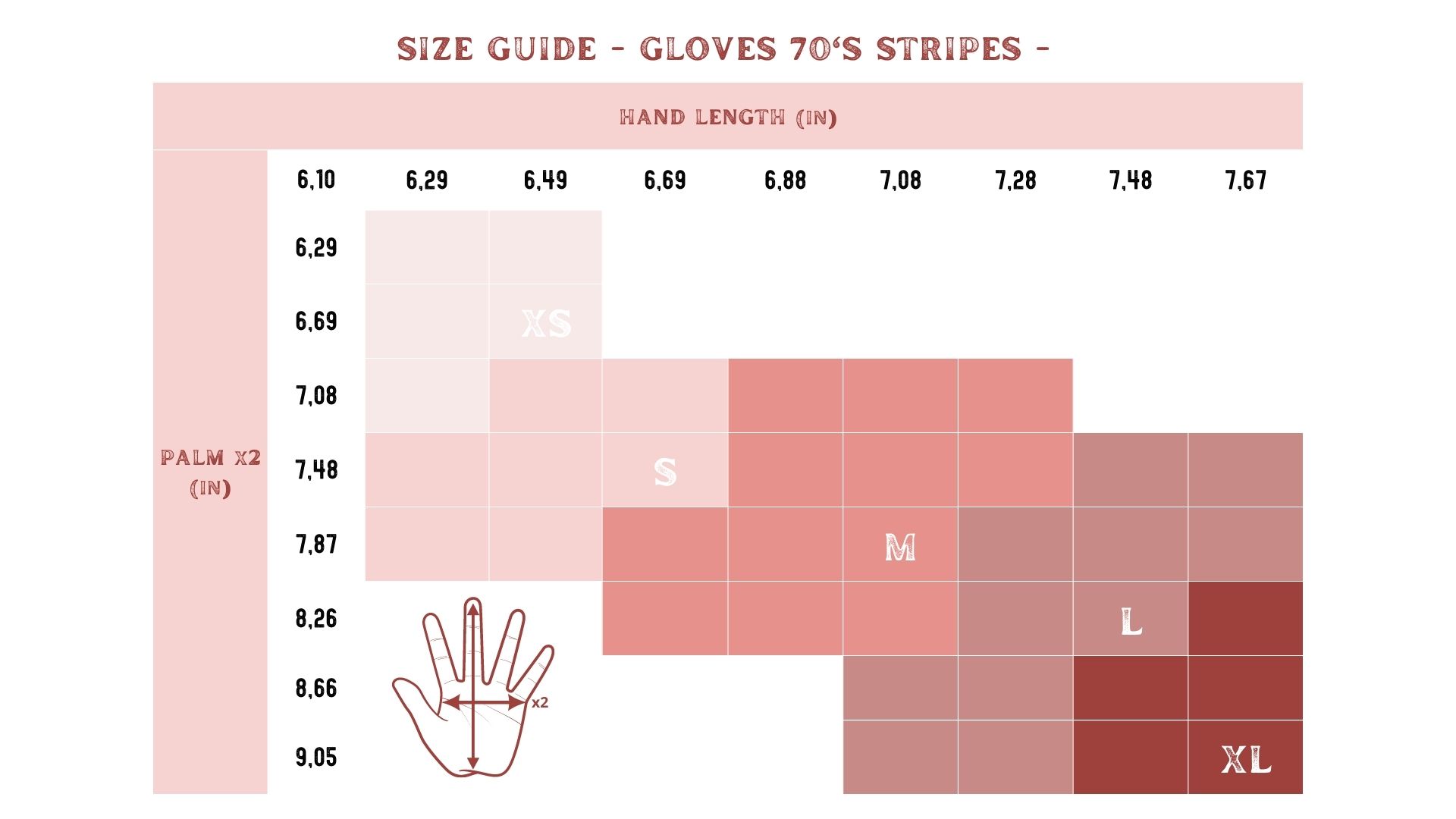 WILDUST is committed to providing you with the highest level of protection.
Please make sure you choose the size you think is best for your hand. We recommend that you refer to the previous size guide.
The gloves should be neither too big nor too small and therefore fit perfectly. They should fit snugly without impacting on your motorcycling movements.
This PPE should always be worn with all fastenings/adjustments closed (clamp), to minimise the risk of tearing and thus increase safety.
For leather gloves, we advise you to choose a slightly smaller size as these will expand over time.
You might also like
MADE IN FRANCE "Size 3,5 - 7,5"